The Equestrian Experience is a riding instruction program operating out of beautiful Burlington Farm. The farm is easily accessible from the shore area, GSP and Route 18.The program is student oriented – knowledgeable riding instruction for riders of all ages and levels in a nurturing, encouraging, laid back manner. We stress safety first and celebrate progress as it comes to each rider.
The emphasis at The Equestrian Experience is on instilling confidence and skill in the most enjoyable atmosphere. Our indoor and outdoor arenas allow for year round, high quality, English and Dressage lessons. Un-mounted lessons, as well as educational events are held at the facility to ensure for educated, well rounded equestrians.
---
Do you know a child that would love to learn about horses and riding?
Little Riders Program
Who?

This program is for kids age 5 through 7, who have not yet had any
formal riding instruction. Groups will consist of 2 or 3 riders.


What?

Lessons will run for three weeks, and consist of 60 minutes in the barn. Riders will have a 30 minute mounted lesson, as well as 30minutes of unmounted time. Unmounted time may include groomingand tacking, untacking, and learning about the horse (parts of thehorse, different colors, leading, etc.)
*********WE HAVE ONE SPOT LEFT IN OUR OCTOBER SESSION*****************
INQUIRE TODAY!


When?

Fall Sessions:

Thursday, October 4th, 11th, 18th 5:15 PM - 6:15 PM
Thursday, November 1st, 8th, 15th 5:15 PM - 6:15 PM
Where?

Burlington Farm, 260 Burlington Rd, Freehold NJ
How much?

$150 per rider for the three week session.
To Register:

Please contact Caitlynn at (908)334-1042 or
equestrianexp@gmail.com
Leases
Would you like more time in the saddle? More time to practice what you are working on in lessons by yourself? More quality time with a horse?
If you answered yes to any of these questions, then a half lease is for you! The Equestrian Experience offers half leases on some of their wonderful horses, at an affordable rate!
Half leasing can be booked on a monthly or three month basis. The lease includes a weekly lesson, as well as two practice rides a week. Please contact Caitlynn for more infomation, and you reserve your horse today!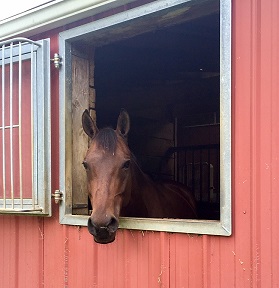 Willow and Tica - Enjoying their new home at Burlington Farm
Become the Rider
You Want to Be
908-334-1042