The Equestrian Experience is a riding instruction program operating out of Victory Stables in Colts Neck. The farm is easily accessible from the shore area, GSP and Route 18.The program is student oriented – knowledgeable riding instruction for riders of all ages and levels in a nurturing, encouraging, laid back manner. We stress safety first and celebrate progress as it comes to each rider.
The emphasis at The Equestrian Experience is on instilling confidence and skill in the most enjoyable atmosphere. Our indoor and outdoor arenas allow for year round, high quality, English and Dressage lessons. Un-mounted lessons, as well as educational events are held at the facility to ensure for educated, well rounded equestrians.
Fall Registration is underway at The Equestrian Experience
Please contact Caitlynn to register for any of the programs listed below, or for private lessons.





For our younger horse lovers:




Little Riders Group



Fall Session (September - December)
- This Program is for younger students, ages 5-7 who are just starting out with formal riding lessons.
-First three Thursdays of each month from 5:30-6:30pm
- mounted group lesson followed by unmounted activities that include untacking, grooming, and learning about the horse
- $150 per session
For our intermediate equine enthusiasts:
Extended Intermediate Horsemanship Program
- This Program is for our intermediate riders- those who can independently walk and trot on a horse
- First four Tuesday evenings of each month from 5:15-6:30 pm (75minutes)
- Start the lesson with grooming and tacking your horse, then ride in a group lesson
- $280 per month
Competitive Rider
- this is for students who are registered on our IEA Team, or who can competently walk/trot/canter and tack and untack.
- package includes weekly lesson as well as a weekly practice ride.
- price varies based on type of lesson student is enrolled in
LEASES
Would you like more time in the saddle? More time to practice what you are working on in lessons by yourself? More quality time with a horse?
If you answered yes to any of these questions, then a half lease is for you! The Equestrian Experience offers half leases on some of their wonderful horses, at an affordable rate!
Half leasing can be booked on a monthly or three month basis. The lease includes a weekly lesson, as well as two practice rides a week. Please contact Caitlynn for more infomation, and you reserve your horse today!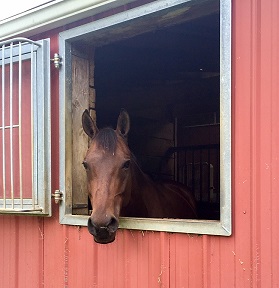 Willow and Tica - Enjoying their home at Burlington Farm
Become the Rider
You Want to Be
908-334-1042